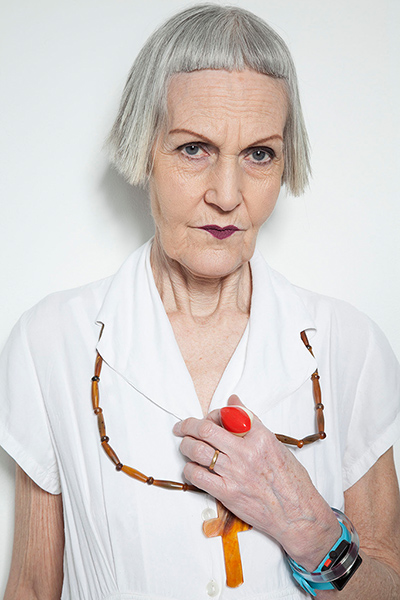 Jean Woods, 75
Gaps oldest employee, regular at Topshop and Urban Outfitters
"If I like something, I tend to wear it a lot - so it doesn't bother me if I wore the same dress six days a week and somebody would think "blinkin' heck, she's got that dress on again!" That wouldn't enter my head. I put it on for me."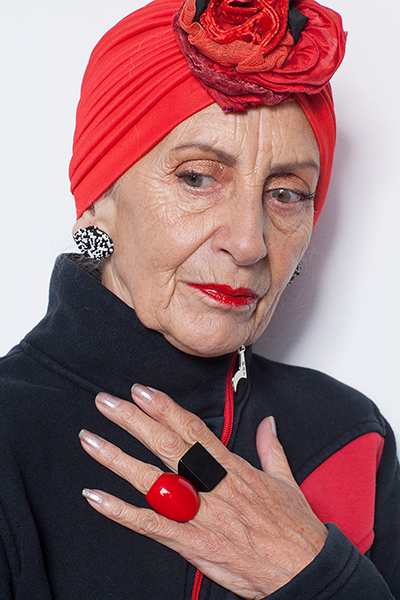 Bridget Sojourner, 75

Lives on

a pension of £100 a week

, frequents charity/thrift shops

"Style, as one gets older, is more noticeable," she explains. "How I look is to do with my identity and the fun of it. It's nothing to do with looking younger."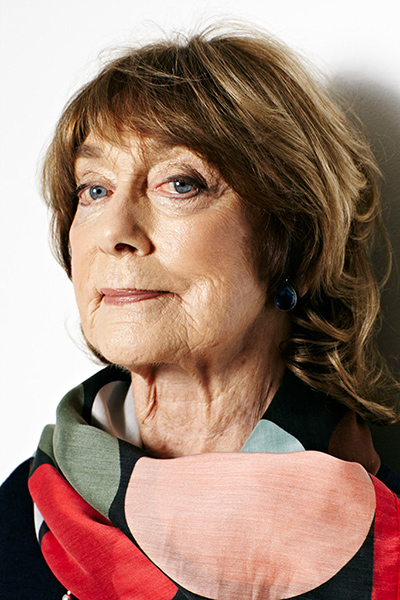 Gillian Lynne, 87
Former Ballet dancer, choreographer for Cats and Phantom of the Opera. Still can touch her nose to her knees and loves mini skirts.
Her main gripe with women 'giving up' at a certain age is that they let their posture go. "To be crude about it, the nipples should lead – and how can they do that if they are pointing down towards the floor somewhere."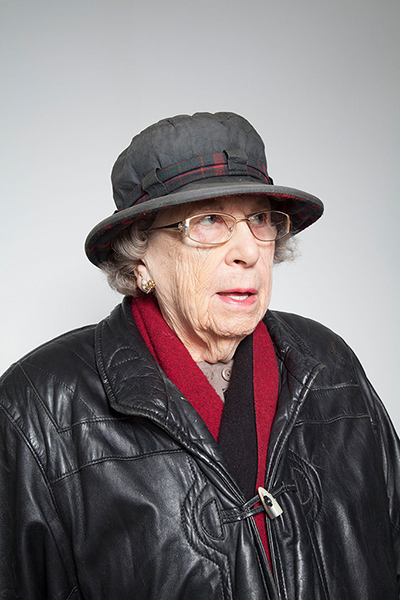 Jean Barker, Baroness Trumpington, 91


One of the oldest peers in the House of Lords. Addicted to catalogues.
"The moment you start letting everything sort of go is the moment when you are old. As long as you are conscious that there is some bit of that might not look too bad, you'll keep going."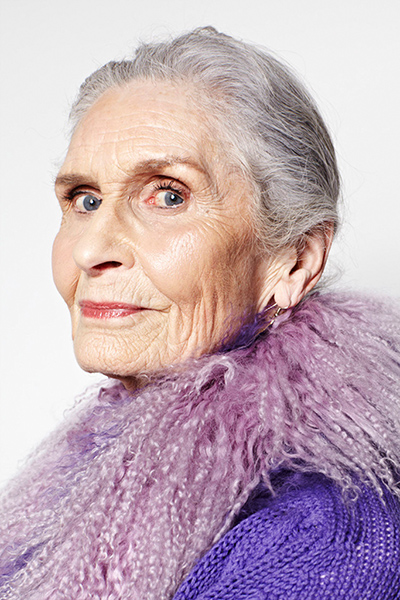 Daphne Selfe, 85
Model discovered at age 70
"Knowing yourself is very important," says Daphne. "Most of my clothes are from my past. I've built up quite a collection over the years."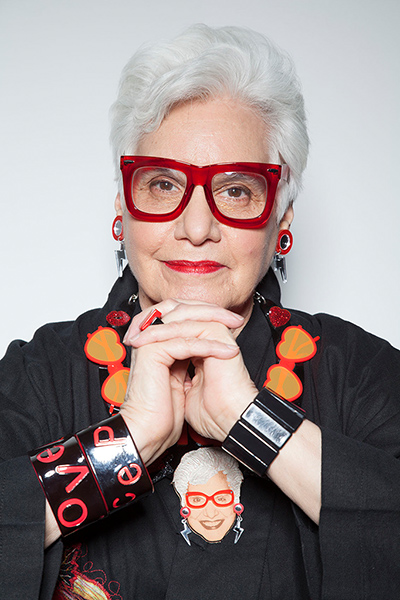 Sue Kreitzman, 73


'Queen of Low Fat Cooking,' currently an artist and curator


"Don't wear beige - it might kill you."

Just showing us that the aging process isn't something to run from and spend thousands of $$ slathering chemicals, getting injections, and undergoing surgery to avoid.